PORTFOLIO
Our Company is fueled by you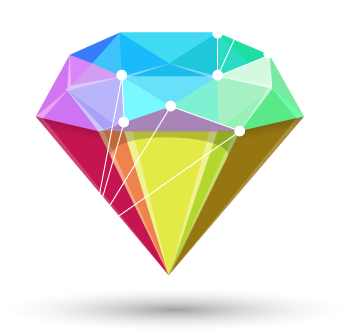 The Limber® GROUP customers are engineering companies, medium and high level Contractors and manufacturers, in the Industrial and Field sector, with major operation in the Energy & Power Generation, Oil & Gas, Automotive & Rail, Naval & Marine, Infrastructures & Construction fields. Limber® GROUP experience has been built working closely with the customers, in the most dynamic ways.

Together, we work to realize with simplicity and completeness something larger than a project: a mutual confidence to face new and important challenges. We are proud to be Providers of those who believe in us, getting the best of our offer, giving voice to these beliefs and positive experience.
"Transparency and integrity generate mutual confidence to face new challenges alongside innovative companies"
ENERGY & POWER GENERATION - OIL & GAS
ABB
ANSALDO
BGC
CHIYODA
DAEWOO
ENEL
ENI
AMEC FOSTER WHEELER
GAZPROM
GENERAL ELECTRIC
JGC
JKC
KPO
NOREXIM
LINDE
PETROFAC
PETRONAS
RASGAS COMPANY
SAMSUNG
SARAS
SAUDI ARAMCO
SHELL
SIEMENS
SNAM
TECHINT
TECHNIP
MAIRE TECNIMONT

CHEMICAL & PETROCHEMICAL
SARAS
SISECAM GROUP
MAIRE TECNIMONT
AUTOMOTIVE & RAIL
AGCO GROUP
AIXAM
ALSTOM
ARGO GROUP
BMW
BOBCAT
BOMBARDIER
BOSCH
BREDA FERROVIARIA
CASE
CASALINI
CATERPILLAR
CHATENET
COSTA FERROVIARIA
CNH
DAIMLER CHRYSLER
DIECI
DULEVO
ELNAG
ELVI
FARESIN
FEDERAL MOGUL
FCA GROUP
IPC GANSOW GROUP
GRUPPO AGRITALIA
GRUPPO AMA
IPC GROUP
IVECO GROUP
JOHN DEERE
LAIKA
LAVOR GROUP
LIEBHERR
LIGER GROUP
LINDE
LOTUS
MANITOU
MERLO
NILFISK
PIAGGIO
SAME
TRENITALIA
NAVAL & Marine
AZIMUT-BENETTI
CRN
FERRETTI
FINCANTIERI
GAVIO
MARIOTTI
SAN LORENZO
WARTSILA
INFRASTRUCTURES & Constructions

... trasparency is one of our prerogatives
All trademarks mentioned belong to their owners, third party brands, product names, trade names, corporate names and company names mentioned may be trademarks of their respective owners or registered trademarks of other companies and are used for explicative purposes for the benefit of their respective owners, without implying a violation of Copyright law.